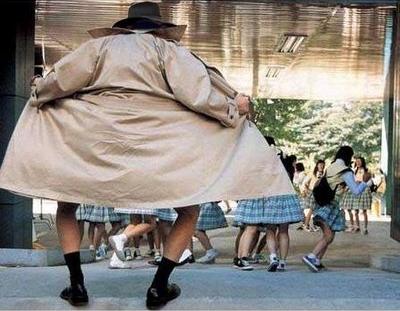 Have you ever seen eyes of your roommate when you leave home dressed in a coat with no pants seen under it? That's something I've experienced today. My suit hanged merrily in the basement's drying room. Jan sits in a kitchen drinking coffee. Me (dressed in only a coat, planning to go down, get my suit on and go to work):
Have a nice day! :)
. Jan choked on a coffee. I went out of the apartment and remembered that I've forgot my wallet. I've returned back.
— Oh, I forgot something
.
Jan:
Your pants? ;)
.
Me:
Oh, of course no
.
Grabbed my wallet and went out again.
You should've seen his eyes :)
0

said thank you for this page

Liked this article? Bookmark/share it with others:
Didn't like the article, found a mistake or just want to express your own opinion? Post a comment!